Own It: Drive Your Career to a Place of Happiness and Success
Free ebook launching on June 2nd!
From my Inc.com column: Own It illuminates the path to a more vibrant, fulfilling career.
We all want to be happier and feel more successful at work, but most days it's tough. You question whether or not you're on the right path or doing work that really matters.
In Own It, you'll find the common blockers women face in their careers with practical ideas and inspiration you can use to position yourself for greater happiness and success.
This book is a collection of updated articles from my Inc.com column. Each reflects my experience as woman somewhere in the middle of this professional journey myself. The perspective and advice comes directly from observing things that work and don't work when you want to find more happiness and success.
Subscribe Here TO download it NOW!
For Flock, Click the book below to see a short video or get it now on amazon.com!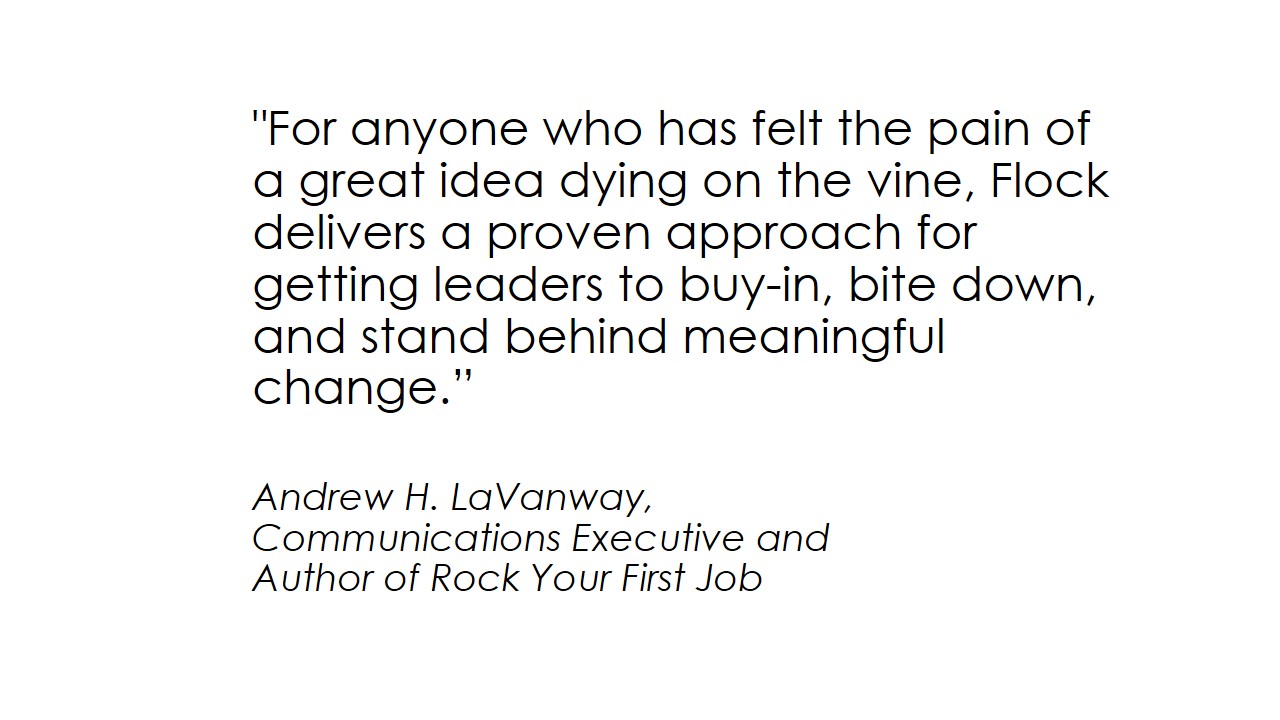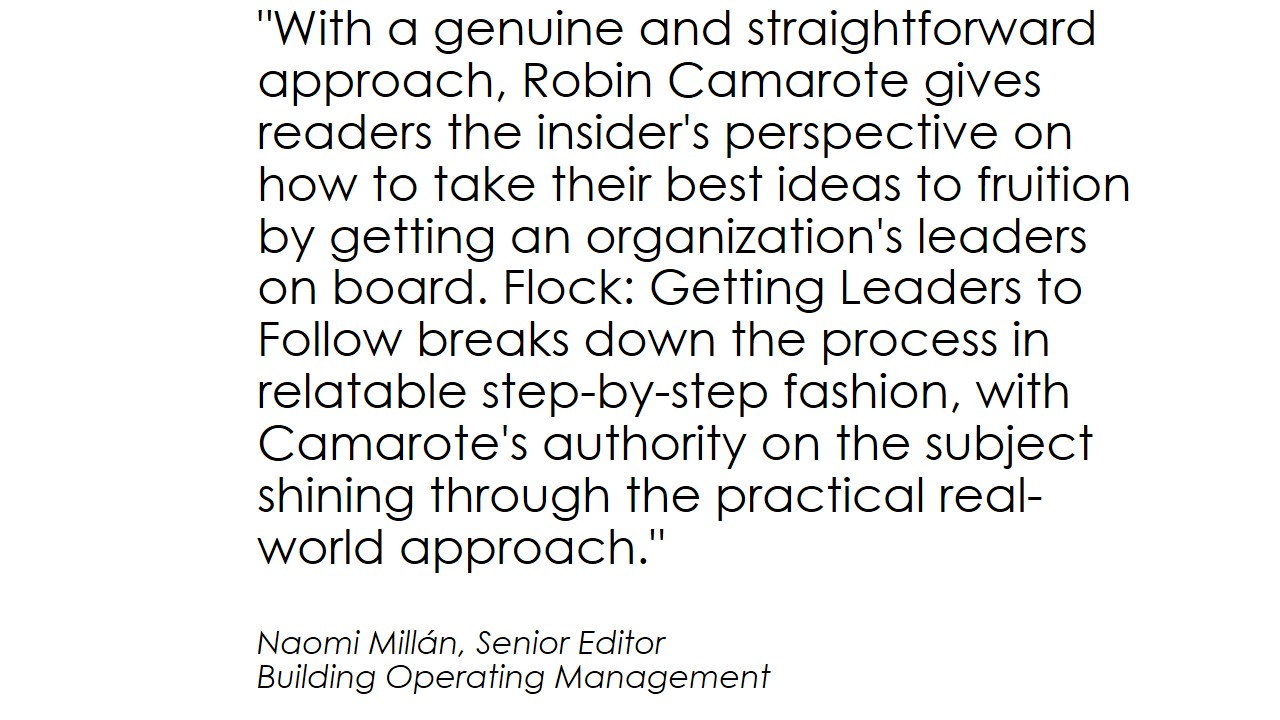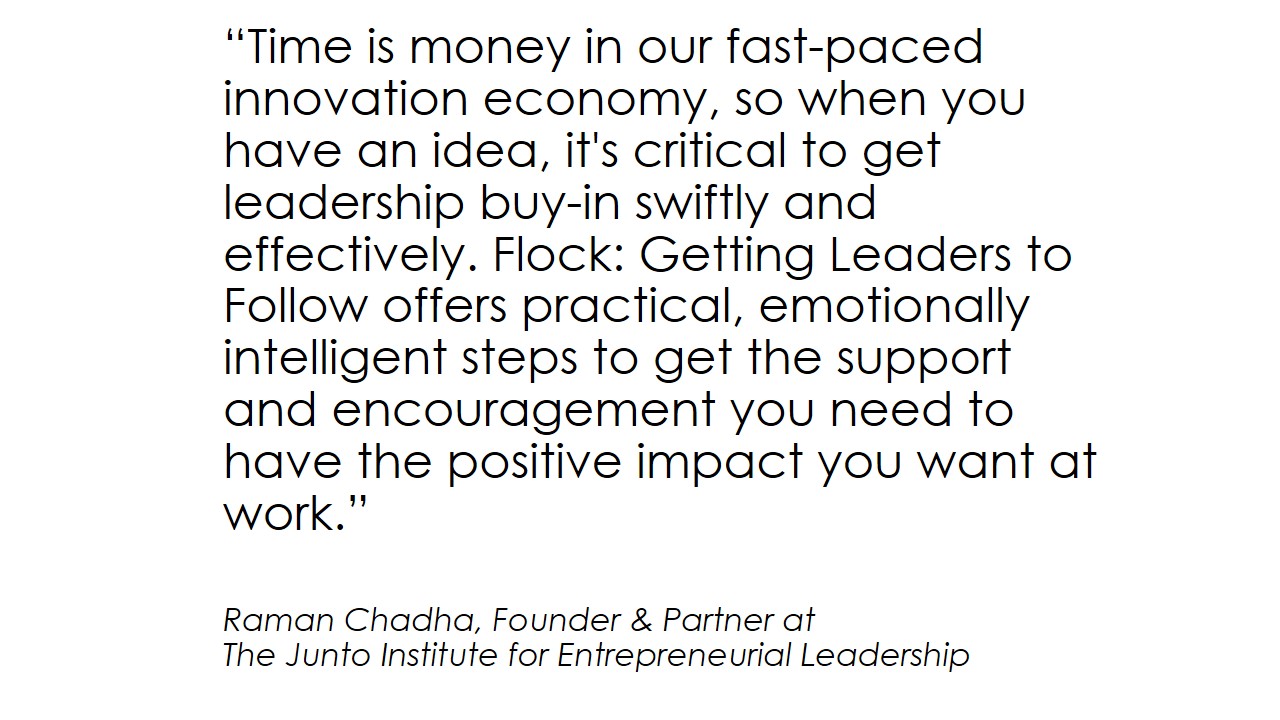 What's it about?
We all want impact. It is as fundamental to being human as our basic need for comfort and connection. When we're feeling effective and seeing results, we're high. Conversely, when our ability to effect change at work ebbs—as it does from time to time—we get restless and even question our fit, our purpose, and whether it's all worth it.
To have professional impact and see our ideas take off, two essential conditions must exist:
a quality idea
support from our leadership.
In Flock, Getting Leaders to Follow you'll discover how to toss out the generic process prescriptions and instead create an "ask" that focuses on the anticipated greater good. It is this approach that will yield true leadership support and ensure that your best ideas are more than just heard.